About Soap Ministry
SHARE AS WE SERVE, GIVE AS WE GET.
Many of our daily skin care products are more harmful than we thought. This is because most commercially-made skin care products contain plenty of harsh chemicals which are harmful to our skin. Some of the commonly-found hazardous substances include cresol, formaldehyde, glycols, nitrates/nitrosamines, sulfur compounds, phenol, fragrance and colorings. Even our most basic necessities such as soap & shower gels contain preservatives the alternative to chemical soaps is obviously the natural soaps. Using natural soaps is a sure way of protecting your delicate skin. Natural soaps are available for sale on our website. However, if you are creative, you can produce your own natural soaps at home using a variety of natural ingredients of your choice. Making your own soap is easy, fun and educational. For details, please check out our workshops.
Our Products
At Soap Ministry, we believe in Saving Earth, Saving Skin and Saving Cost.
Saving Earth
Our products are Biodegradable.
Saving Skin
Our products contain Natural Ingredients wholesome to your skin
Saving Cost
We teach you the secrets of soap making in our workshops, and once you master it, you can enjoy a lifetime of savings by producing your own natural soaps from home
News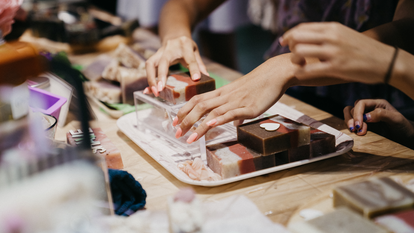 The Straits Times
The beauty from home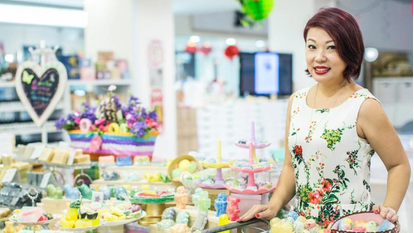 SG SME
Having a bubbly good time, naturally. Soap Ministry is on a mission to educate the public on the benefits of going au naturale.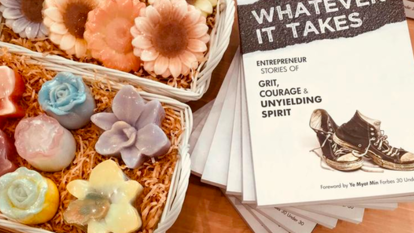 Book: Whatever It Takes
Soap Ministry Director, Diana Ong is featured on a book publish by Kinokuniya. Whatever it takes; Entrepreneur stories of grit, courage & unyielding spirit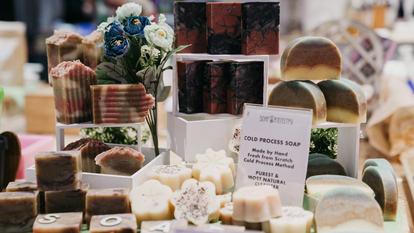 Advocado Blog
Soap Ministry is the brainchild of a company of friends who believe in the pure & wholesome goodness of all natural handmade soap that enriches your body, mind & soul it will also help save the earth.