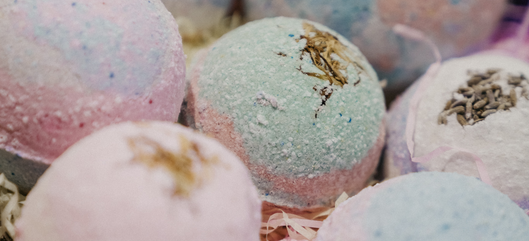 Soap Ministry Bath Bomb Testimonial
Georgie
Georgie, 9 years old, and loves having fun with bath bombs. However, she experienced an Asthma Attack and was hospitalized after using a Bath bomb she bought from a very well-known and established soap shop. The doctors mentioned that it was an allergic reaction to the toxins which tightened her oesophagus and triggered her Asthma
Soap Ministry Bath Bombs
Soap Ministry bath bombs are made natural with 100% Pure Essential Oil instead of chemical fragrances and artificial dyes. Our bathbombs are halal-safe, Eco-friendly and free from all harsh chemicals
All natural
It is very important to use natural ingredients as our skin absorbs them when used and applied. Especially for young children and even adults, toxic chemicals and artificial fragrances have shown direct links to how it damages our health and weakens our skin.
How she found Soap Ministry
Georgie loves bath bombs and chanced upon a birthday party bath bomb making workshop at Soap Ministry Orchard Gateway. After hearing her unfortunate incident with bath bombs, Soap Ministry wanted to allow her to have fun with bath bombs again without worries. We recommended her to make her very own natural bath bomb. With a leap of faith that Georgie and her parents took, they came back to us and gave us great compliments that the effect of our natural bath bomb was therapeutic and relaxing. The results was amazing.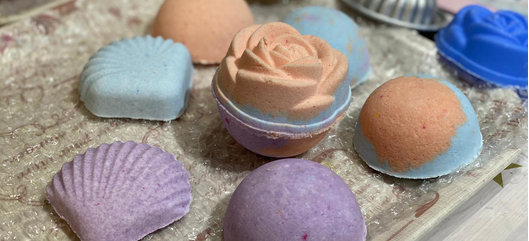 Here is what she said:
"I have came today to talk about how natural Soap Ministry is. It is so soothing to the skin and I'll tell you why. When I was younger, I tried a bath bomb from another shop. Afterwards I started coughing and not being able to breathe. I had an asthma attack and had to go to the hospital. It was really hard to breathe. Ever since I tried Soap Ministry bath bombs it has been so easy to breathe and so calming."
It is so rewarding and encouraging to receive such support and believes from our customer. Soap Ministry is thankful and happy that we are able to help. Aside from bath bomb workshop, Soap Ministry also has Soap Making workshops where we use all natural ingredients as well. We sell our Handmade natural bath bombs and soaps at Soap Ministry as well.