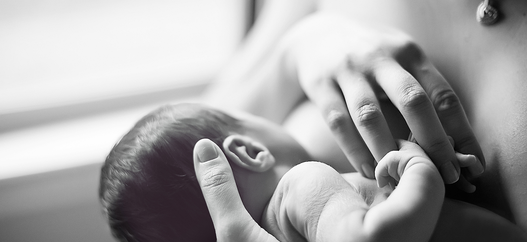 Introduction to Breastmilk Soap
Breast milk soap is far less common, but if you can spare some of your expressedmilk, it might just make the perfect soap for you and your baby. According to manysource it is the new "Liquid gold" in the soap industry.
Milk is my all time favourite organic ingredient, as it provides real value. It contains essential proteins, amino acids, and vitamin A, which nourishes skin. Milk is also rich in lactic acid, which cleanses and softens. Of course, most milk based beauty products contain goats milk or cows milk not breast milk. Breast milk, like other milk contains skin healthy substances (fats, vitamins, proteins, and more). Breastmilk soap benefit for the Mum: Help to relief for eczema & itching skin, have effective cleaning properties, lighten pigmentation on the skin, moisturize and soften the skin, treat acne for acne prone skin, promotes healing properties for cuts and minor infection. Benefits for the child: Prevents developments of eczema, contains strong antibody & antioxidants that provides antibacterial, healing properties, relief rash, cord stump and circumcision wound, got an Immunologic properties to boost & strengthens immune system,effective cleansing, soothing and moisturise the skin.
Ingredients we use for our Breastmilk soap: ● Top Grade soap: Free from chemical such as SLS, Paraben and Triethanolamine ● Avocado oil: Has a wonderful moisturize retaining abilities hydrated skin. The oil is easily absorbable & thus penetrates the deep into your skin, leaving it nourished and soft. ● Extra virgin olive oil: Is used since ancient times, people have taken advantage of the skin-softening benefits of this miracle oils. When we make into soap, olive oil contributes to smoother, more elastic skin.   ●Shea butter: Traditionally Shea butter is used to reduce the appearance of fine lines, scars and stretch marks and ease a variety of skin irritations. Shea butter melts on contact and is readily absorbed into skin, without leaving any residue. ●Extra virgin coconut oil: Has natural anti bacterial, antifungal and antiviral properties. It can also be used on face without worrying about breakouts. It is also good in treating acne and eczema. ●Golden Jojoba oil: Jojoba oil is has many organic and mineral ingredients, which give a wonderful and nicely groomed skin. It helps to help facial lines, skin scarring and fatty tissue. It is also efficients on challenging skin circumstances like acne, skin psoriasis. Jojoba oil reduces annoyed skin and improves the natural development of collagen.   ●Sweet almond oil: Is known mostly for its moisturizing effects which prevents dehydration of skin. It has cleansing, anti-inflammatory and nourishing properties too. Almond oil is often used to treat very dry skin is also known for its healing properties when used on the skin like psoriasis, eczema, sunburn, dermatis. ●Grape seed extract: Has anti-free radical & anti-bacterial benefits. It has high antioxidant properties that prolong the shelf life of the soap. It also gives your skin the extra radiance and prevent dullness of the skin. ●Palm oil: Its deep moisturising properties leaves skin feeling soft, smooth and supple, especially for those with dry skin. It is also great for the treatment of skin ailments such as psoriasis eczema, stretch marks and scars. It fights against skin aging, by protecting the skin from free radicals, toxins and harmful UV radiation that cause fine lines, wrinkles. (If in anyway you are against palm oil, please let us know, we could adjust the ingredients according to your needs)
Breastmilk soap safe?
According to La Leche League , "Human breast milk may aid healing," which is why it's recommended that you rub fresh breast milk on cracked an sore nipples, and may even offer antibacterial protection. La Leche League also notes that "Breast milk has no adverse effects for either mother or baby unless the mother has a yeast infection. Because yeast thrives in human milk." Sharing breast milk is notconsidered completely safe, even by huge breastfeeding advocates unless the milk has gone through a HMBANA milk bank. That said, keeping your breast milksoap in the family is probably a good idea. Disclaimer: People's bodies absorb things differently. We suggest to use your own milk and that you are sure its free from staph, yeast infection or other disease before you using it on you or your baby's skin. Soap Ministry will not be responsible for any condition using individual breastmilk for soap production.
Notes:
Using Cold process method in which the best way for your breastmilk soap. Recommended Unscented ( without add essential oil ) for infant use . For adult use, Soap Ministry provide a wide-range selections of pure essential oils that you can choose from to be added to your personalised breastmilk soap. And best of all with No Additional Charges. Processing time: 3 days, Curing time: 2 to 3 months. Value added service : Choose of Soap Sizes and designs with No Additional Charges Small Rectangular Bar , Usual Square Bar and Assorted Cute Designs available. Terms & Conditions : Payment in full is required, Breastmilk MUST be frozen in disposal bags All excess breastmilk will be discarded. Minimum 500g of Breastmilk Soap for each scented or unscented or options of size
Book your appointment with us now to personalised & customised your breastmilk soap for your baby, child and yourself.
"Breastmilk is a mother's gift to herself, her baby and the earth" - Pamela K. Wiggins
WEIGHT OF SOAP / BREAST MILK / COST / APPROXIMATE BARS OF SOAPS
A. 500g Breastmilk Soap @ $75 Requires 150ml+ frozen Breastmilk Average 5 to 6 bars B. ( 15% Savings ) 1kg Breastmilk Soap @ $135 Requires 300ml+ frozen Breastmilk Average 10 to 12 bars C. ( 20% Savings ) 2kg Breastmilk Soap @ $240 Requires 600ml+ frozen Breastmilk Average 20 tp 24 bars
Perfect Your Preference of Choice
Added Value with NO Extra Charges
Unscented for Infant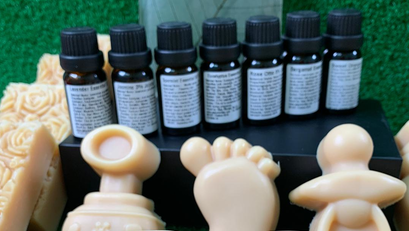 You can Whatsapp 96695953 for skin consultation & further enquiries too . Guide in what essential oils or blend best suits your baby , you and your family needs too.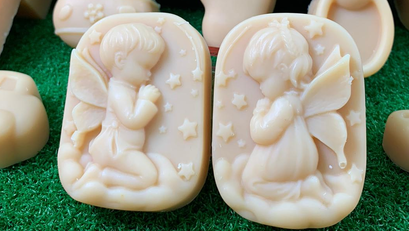 Essential Oil for Eczema Treatment in Breastmilk Soap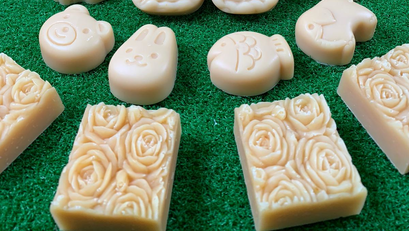 Choices of Essential Oil for Mummy Skin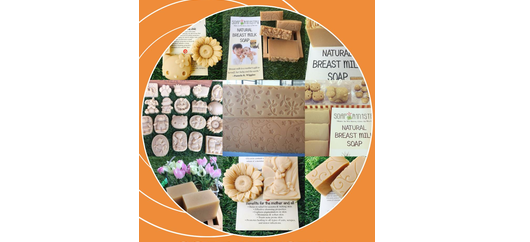 Sizes & Assorted Designs for your Breastmilk Soap
Each Size or Assorted Cute Design Requires Minimum of 500g / 1 kg Example : 2 kg Breastmilk Soap You will require to pass us minimum 600ml of frozen breastmilk Let us know what size or assorted designs you like with which essential oil. from our list or unscented for your infant Example : 500g Breastmilk Soap Small / Rectangular, Unscented ( Infant Use ) + 500g Breastmilk Soap Assorted Cute Design, Lavender Essential Oil ( Toddler Use ) + 1kg Square Regular Bar , Geranium Essential Oil ( Mummy's Use ) = Total 2kg Breastmilk Soap Customised & Personalised To Your Needs & Preference