BREASTMILK SOAP MOTHER'S EXPERIENCE
Mrs Robyn is visiting Soap MInistry for the first time, delivering her frozen breastmilk to make them in Cold Processed Breastmilk Soap . Robyn mother of two looking into best & natural soap for her children. Her youngest girl has a sensitive skin and Soap Ministry have a solution for that. Cold Process Soap are so pure and with naturally rich in nutrients for the skin which are 100% Natural, halal safe & eco friendly too. Free from all harsh chemical which are commonly found is most products in the market like SLS , paraben , T.EA and more. Cold Process Breastmilk Soap are perfect for normal to sensitive skin, especially for those who have eczema. If strengthen skin immunity, increases skin natural skin function, restore skin nutrients and allows skin repair well. After a brief consultation with Soap Ministry staff she decided on what sizes and cut she wants for different batches of soap. Unscented for her baby & some with Lavender essential oil for her toddler . Since she has an excess amount of milk that usually goes to waste, she can even have the option to get some of the breastmilk soap with essential oil like Geranium, Rose or other choice that are good for her skin for delay aging too. This is perfect for her and her kids to use on their face, body. And the most beautiful part is that she gets to have some to made into assorted designs and keep as a Keepsake that can last forever, even can be use to wash baby clothing too .
Breast milk is one of the healthiest substances in existence. It's perfectly formulated to nourish a developing brain and many helpful benefits for infants developments and it goes well beyond nutrition, and numerous studies show that it's an effective treatment for topical skin issues as well. Breastmilk soap has been growing in popularity with parents looking for natural alternatives to treat infant eczema - practicalselfreliance.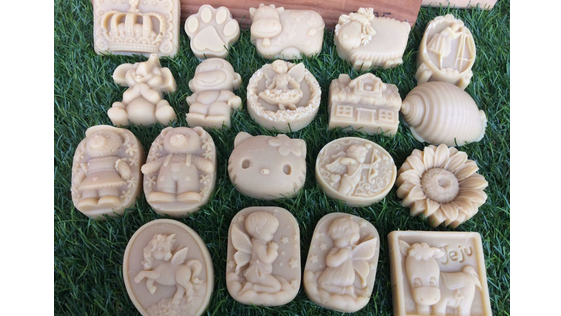 Breastmilk soap Assorted designs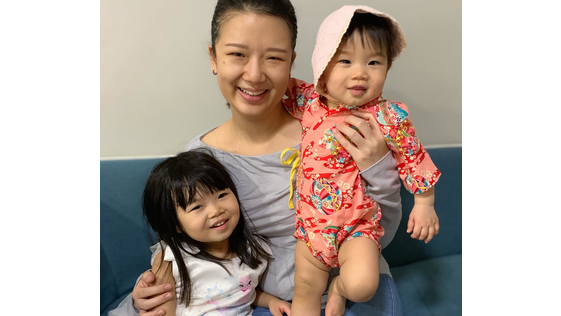 Mrs. Robyn & Daughters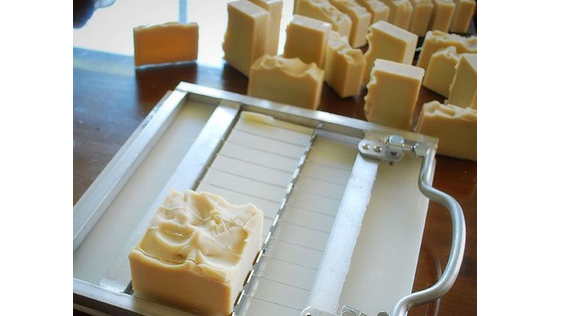 Cold Process Soap Method
How to order your personalize breast milk soap with Soap Ministry Simply just drop off your frozen breast milk at Soap Ministry: Orchardgateway #03-04. From 10am - 9pm Inform us at 96695953 via WhatsApp or Call 66341920 to schedule for appointment to drop off your frozen Breast-milk
We will weigh the amount of Frozen Breastmilk . Take your request Choices of Unscented, types of pure essential oil you want for scent preference of treatment . Choices of cut and sizes your like for your Breastmilk Soap or Assorted designs & Shape. We will fill out a simple form and we are good to go and to make your personalized & customised Breastmilk for you. If you like to DIY and even get a certificate for making your own Breastmilk Soap through our Cold Process Soap Making Workshop. Just let us know your preferred schedule date & time slot. You can choose to take a workshop class and make your DIY Breast milk soap or just leave it to us and we take care of the rest.