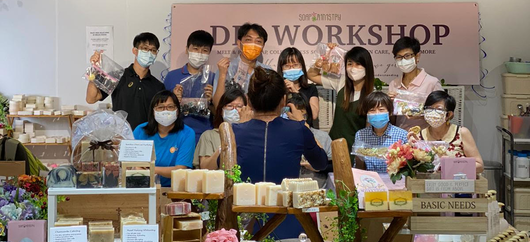 Team Bonding: What, Why, Where & How?
What is Team Bonding?
Team bonding refers to strengthening relationships within a team. Team bonding improves the solidarity and morale of the group. There are a plethora of team bonding activities. Workshops, games, experience sharing are just a few to name. Through team bonding activities, team members build trust, increase motivation and promote cooperation, enhancing a team's effectiveness. Team bonding activities also encourage open communication between the teammates. Communication is the necessary foundation of a mutually respectful relationship. This leads to a support system to foster guidance among members. Team bonding through sharing experiences facilitates gratitude and appreciation among employees.
Why is Team Bonding necessary?
Team bonding activities are an investment in both the relational and business aspects. During team bonding activities, employees can appreciate and accommodate each other's strengths and weaknesses, respectively. This increased understanding will help them to work better together. Employees can encourage one another to reach their potential, hence setting the tone for positive work culture. This is extremely vital to a company's future progress. Successful team bonding activities bring people closer together and contribute to a creative and comfortable work environment. People tend to have aspirational imagination when they are around people they are comfortable with, resulting in greater workplace collaboration and more excellent synchronisation among their comrades.
Where can Team Bonding be conducted?
Team bonding can be done in 3 ways: virtual, hybrid and in-person. Virtual team activities are increasing gaining popularity since the COVID-19 pandemic. It's hassle-free and convenient. In-person team bonding activities, as the same suggests, is done with all employees in the same location. It has a personal touch of familiarity. Hybrid team bonding activities are flexible because they can be conducted online and/or in person. Employees can have the luxury of choosing their desired slots and mode of attending their team bonding activities.
How are Soap Ministry Corporate Workshops Unique?
Workshops are one of the best ways to have a team bonding session. Workshops are great as they encourage employees to bond while providing them with an opportunity to learn different skill sets. After a long and tiring work week, our workshops like soap making or bath bomb making are therapeutic and provide the much-needed reset button on their stressful work week. Employees simply indulge and bond together in a positive, self-loving environment. Soap Ministry has always been a strong advocate for work-life balance. Employees who cannot join their company's team building session can redeem our vouchers and come over to the workshops anytime with their family for a private session. A wide variety of soap making options are available. Our workshops are conducted virtually or in-person. Our ability to accommodate last minute bookings exemplifies our adaptability. Take part in our CSR activities and hit 2 birds with one stone. Bond together to create soaps and donate them to enhance your CSR programmes.