Sanitize your face with skin benefits naturally & effectively!
Use Hydrosols!  Hydrosols are a very gentle yet effective antibacterial product; making it useful to sanitize your face, scalp and hair effectively. It can also help to  balance both oily and dry complexions! Hydrosol can be utilized in an unimaginable amount of ways, with practical uses as well as cosmetic!
SANITIZE WITH HYDROSOLS
At Soap Ministry, we carry different types of Hydrosol for a wide variety of skins concerns you have!  Hydrosol can help your skin in many ways!  It is:  * Anti-bacterial * Anti-microbial * Antiseptic * Anti-inflammatory * Hydrating * Refining * Calming * Soothing * Healing
This Season of flu virus, its best to have these Hydrosols with you!
- Tea Tree Hydrosol  - Eucalyptus Hydrosol  - Rosemary Hydrosol  - Peppermint Hydrosol These hydrosols have anti-microbial properties which helps to fight against a variety of germs protecting you from this virus!!
For healing, Calming & Soothing Hydrosol Suitable for baby, sensitive & all Skin Types
- Lavender Hydrosol - Chamomile Hydrosol
Meditation & Concentration For Combination Skin
- Green tea Hydrosol  - Sandalwood Hydrosol  - Peppermint
For Anti & Delay Aging, Hydration & Repair
- Rose Hydrosol  - Geranium Hydrosol  - Neroli Hydrosol  - Jasmine Hydrosol
TONS of uses and benefits of Hydrosol
You can use make your own skincare products such as face masks using our hydrosols!
Quick and easy face mask
Ingredients: Essential oil, clay powder, glycerine, Hydrosol Steps: 1. Mix the essential oil, clay powder, glycerine and hydrosol into a desirable consistency. 2. Spread the mixture on face and leave it to dry for 15-30mins then rinse off.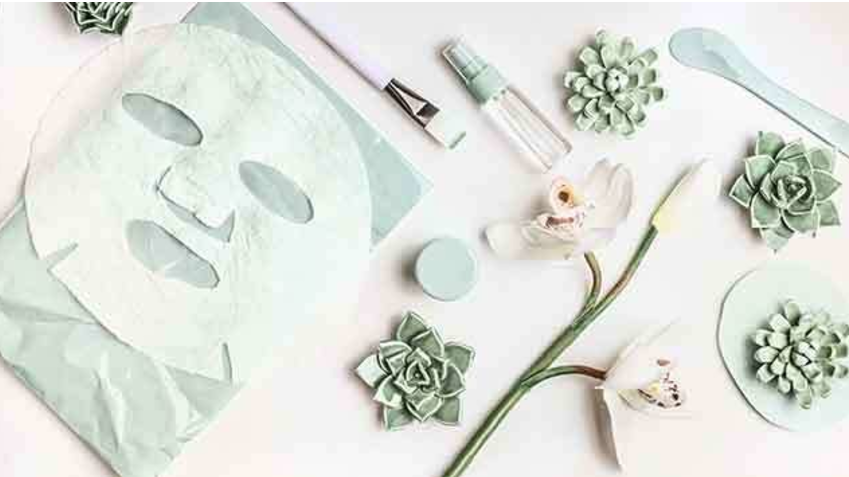 DIY Hydration Mask 
Ingredients: Hydrosol Materials: Paper tablet mask, a bowl  Steps: 1. Pour a desirable amount of hydrosol into a bowl. 2. Soak your paper tablet mask in the hydrosol, Wait for it to expand. 3. Gently place it on your face and leave it to dry for 15-30min then remove. ( Rinsing is optional )
Recommendations for specific skin types
Recommendations for Acne skin.
Clay Powder: Bamboo Charcoal -This helps with clogged pores and it purifys the skin Essential oils: Lavender, Peppermint, Tea Tree Hydrosols: Lavender, Tea Tree -These essential oils are well suited for acne skin. It helps to balances oil, clogged skin while treating acne, reducing blackheads and improves sebum balance.
Recommendations for Dry/Sensitive skin
Clay powder: Chamomile Powder Essential Oil: Chamomile  Hydrosol: Chamomile  -Chamomile is mild on skin making it suitable for sensitive and eczema skin types.
Recommendations for Your Skin Radiance
Clay powder: Red clay,Barley Grass -These helps to tighten pores, improve the skin tone and firming of the skin. It is also anti-aging. Essential oils: Geranium, rose geranium, rose otto  -These help to restore the skin's elasticity and tighten the pores. It helps with moisturizing and renewing of aging cells. Hydrosols: Geranium, Rosemary  -These has anti-aging, anti-flammatory properties.
Hydrosol can be used around the home, for cleaning, to cover odour, to treat sunburn, as a mist to cool you in the summertime, even to spray on your pet!
Facial Spray
How to use: -Choose a hydrosol that matches your skin type. -Close your eyes and lightly mist your face with the hydrosol.
Foot Spray
How to use: -Mist the tops and bottoms of your feet. with the hydrosol. This helps to control foot odor and refreshens your feet.  Recommended hydrosols are Tea tree and Peppermint as they contain antibacterial properties! This is especially helpful in minimizing foot odor.
Linen Spray
How to use: Use the hydrosol of your choice to help freshen up your sheets, towels and other linens. and provide a nice fragrance.
Aphrodisiac Room Mist
Ingredients: -Essential oils and hydrosols of your choiceSteps: - Mix a few drops of essential oil with the hydrosol. -Shake well before spraying into the air.
Meditation/Prayer Spray and Calming Spray
How to use: -Use the hydrosol of your choice and mist the room, body and face. Recommended hydrosols, Sandalwood, Neroli and Green tea Hydrosols can be used to help enhance meditation and prayer
Garment Freshening Spray
How to use: -Use the hydrosol of your choice and lightly spray onto clothes (avoid sensitive and delicate fabrics) to impart a gentle aroma and to help eliminate unpleasant musty, smoky or other odors.
1. As a  Repellent
 Geranium hydrosols with delay aging properties
2. Men's Aftershave
Hydrosols can be adapted for use as a men's aftershave, especially if you mix witch hazel & chamomile Hydrosol together.
3. For anti-Inflammatory purposes
Hydrosols like lavender & chamomile are effective in relieving inflammation..
4. As compresses
Hydrosols like peppermint, lavender & chamomile can be chilled or warmed and used in place of water for compresses.
5. Baby Wipes & Moisturizing Solution
Handmade, natural baby wipes can be made using our Hydrosol due to its anti-inflammatory and calming properties like Chamomile
6. Finger Bowl
 Hydrosol can be used in place of water within finger bowls.