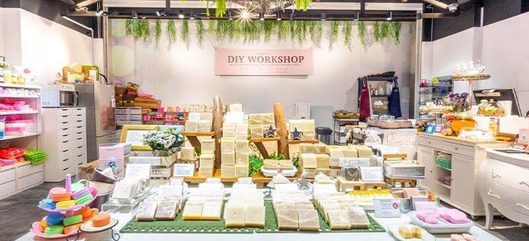 Why Soap Ministry ?
Soap Ministry is a professional soap making company, founded since 2010 from a simple retail handmade soap shop to a full extensive intermediate and advance soap making workshops. We were featured in Business times, Mediacorps: Channel 8, Vasantham, Channel U, FM Radio stations: Love 972 and also a Book published by Kinokuya; 'Whatever it takes', and many more.
Biggest and most pioneer soap making company in Singapore
In Singapore, Soap Ministry is the biggest and most pioneer professional soap making workshop company and we have been awarded as Best In Singapore and SME 500. We have over 400 designs of molds, 15-30 essential oil and blends, wide selection of natural herbs and blends for customer to use and choose. Soap Ministry is highly skilled and has professional coaching and knowledge about soap making and skincare. We also provide skin consultation and skincare knowledge workshop where we address and the common skin issues and remedies for them.
Saving skin, Saving Earth, Saving cost
Soap Ministry understand the importance of using high quality products for our skin. We believe in saving skin, saving Earth and saving cost. Diana Ong, Founder and Director of Soap Ministry, strongly believes in natural and DIY products and has a strong interest in educating and empowering people to be in control of whatever product and ingredient that goes on your skin. All Soap Ministry workshop uses ingredients have been carefully sourced and ensured that they are of premium grade. During our workshops, we educate the skin benefits that the ingredient has. Soap Ministry product uses ingredients that are biodegradable which breaks into organic material making them harmless to the environment. Soap Ministry also sells soap making ingredients for customers to make their own natural soaps from home. We also provide bulk purchases at discounted rates for our customers.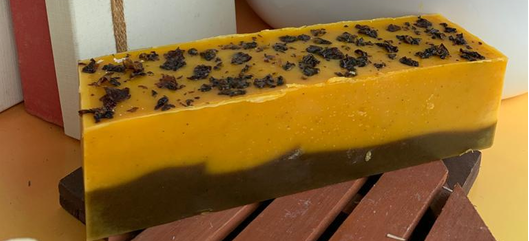 Our workshops
Here at Soap Ministry, we are not afraid of educating you and providing tips and tricks and the fail-proofs of soap making. This is because Soap Ministry wants our customers to be able to create, expand and explore the possibilities they can make from soap, allowing our customers to make natural soap that would best benefit their skin all from the comfort of their own home.
Rental Time-slots
Many customers have found skin solutions here at Soap Ministry through our products and workshops which we are extremely glad. However, some chooses to stop using natural soaps reason being that they do not have the place and equipment to make their soaps. Soap Ministry hopes our customers can continue using and making soaps best for their skin. Hence, Soap Ministry has rental time-slots for our customers to use our space and tools to create their soap. All they would need to purchase are the ingredients required for their soap and they can also get discounts through cashback and bulk purchases !
Customer Storage
Soap Ministry also has a customer storage for customers who regularly make soap at our outlet so they do not have to carry all their ingredients every time they come down to make soap.
Time-slot charges
Melt & Pour for members only @ $12/hour per pax. Cold Process and Liquid Soap @ $20/hour per pax for non-members and $12/hour per pax for members.
Membership benefits
Soap Ministry has complimentary life-time membership privileges such as 5-10% cash back, bulk purchase discount, rental timeslot discount for members to make their own soap at our outlet with tools and equipment provided at the lowest rate of only $12/hr.
We have a Basic Membership which is completely free. You get a $5 voucher and 1 soap miniature upon signing up for our membership. For subsequent purchases you get to enjoy 5% cashback which you can use to deduct on your next purchase or to accumulate to redeem any product or workshop at Soap Ministry. You will also get a $30 Birthday voucher on your birthday month.
We also have a VIP membership for $30. You get a $5 voucher and 1 soap miniature and additional $60 voucher upon signing up for our membership. For subsequent purchases you get to enjoy 10% cashback which you can use to deduct on your next purchase or to accumulate to redeem any product or workshop at Soap Ministry. You will also get a $30 Birthday voucher on your birthday month.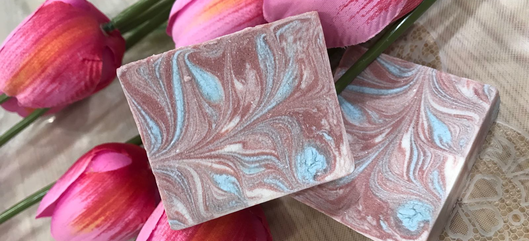 Soap Ministry Dollar
Soap Ministry also has Soap Ministry Dollar for customers who get soap supplies regularly and attend workshops often at Soap Ministry to enjoy more savings! Get to enjoy up to 30% value added through Soap Ministry Dollar.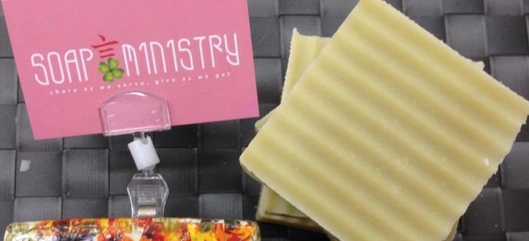 E-certificates
Soap Ministry awards E-certificates for Intermediate workshops, Cold Process Workshops and Liquid soap making workshops.
Do Soap Ministry sell lye?
Soap Ministry do sell lye. However, in Singapore, lye are controlled industrial chemicals regulated by National Environment Agency (NEA). Soap Ministry is a licensed professional soap making company with an authorized permit and abide by all strict safety requirements. Lye is only allowed in the premise and becomes illegal to be used at home. This makes it hard for people to make Cold Process Soaps.
Nevertheless, Soap Ministry hopes for our customers to use and create what is best for their skin and to explore their creativity with soap making. On that account, Soap Ministry supply lye at a discounted rate for our customers to make their soap at our outlet! Rent a time-slot at Soap Ministry and create your soap. All equipment and tools are free to use as well.
Breast Milk soap making service
Soap Ministry provides breastmilk soap making service, making breastmilk soaps through Cold Process method with 100% Natural high grade ingredients. Breastmilk soap provides several benefits both for the mother and the baby and safe to be used on face and body.
Soap Ministry create the best formulation and handmake the breastmilk soap to retain most of the nutrients within the breastmilk. We also compliment it with pure premium ingredients such as Avocado Oil, Extra Virgin Olive Oil, Castor Oil, Extra Virgin Coconut Oil, Rice Bran Oil and more that produces natural glyercine treating your skin with the luxurious benefits from your breastmilk. Soap Ministry also provides Breastmilk soap making workshop for mummies to make their very own breastmilk.
If our customer have alot of excess milk, they can pass them to us in which we will make their soap in batches which will prolong their soap shelf life compared to making one very large batch. Our customers also get to choose which outlet they would like to collect their breastmilk soap from or even for delivery at a flat fee.
DESIGNS AND ESSENTIAL OIL
Soap Ministry has different designs such as Rectangular small bar, Square Bar and assorted designs such as floral, cartoon and animals. Let us know if you would like your soaps in a specific theme too ! Soap Ministry has unscented (Recommended for infants), Lavender, Lemongrass and Geranium.
GET DIFFERENT DESIGN FOR DIFFERENT SCENT
Soap Ministry allows our customers to choose freely their scent and designs according to the amount of soap they are making. For instance: A 2kg worth of breastmilk can consist of 1kg: Lavender, Small Rectangle bar, 500g: Unscented, assorted and 500g: Geranium, Square bar.
Share as we serve, give as we get.
As our slogan, Soap Ministry believes in giving back. Soap Ministry is in support of Non-profit Organizations and have collaborated with organizations such as Operation Rejoice and Be Kind SG. Soap Ministry has also partnered with organizations and enable their corporate social responsibility projects.(CSR)
if you would like to complete our workshop courses within a short time-frame, do let us know your available dates and we will try our best to open new dates for you.