LEARN THE BEAUTY YOU CAN CREATE COLD PROCESS HANDMADE SOAP WORKSHOP
True love is something pure, something natural, something genuine . . . . that synergises , personalised , created with passion . . . brings out the best from within and something more. Its a masterpiece and amazingly beautiful in everyway . . . . . . .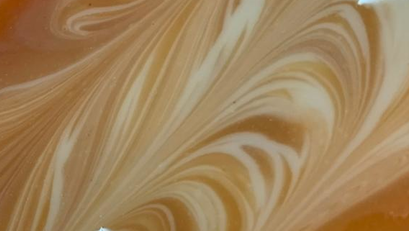 WHY SO GOOD ? ?
To achieve 100% pure and natural. Naturally created from within a 100% organically bi product from each well formulated and properly made cold process soap exude with pure glycerine that moisture your skin during, and after each time you washes your face, hands, body and even your scalp. Above all, with a well concocted combination of carrier oils aka liquid gold, fills with skin loving & delay aging nutrients from proteins, multi vitamins, essential fatty acid and every possible tonic you need to achieve the youth for your skin can be found in natural carrier oils. What you wash your skin with daily, throughout your life is THE MOST IMPORTANT SKINCARE ! ! ! When you wash your skin ,it is bare & naked , it is at its best state to absorb nutrients, ready to face the day with harsh environment that easily causes your skin to premature aging, like UV rays, aircondition, stress, polutions, products, bacterias, microbs and etc. Give your skin the wash with pure nutrients & balance ? Or wash with chemical that strip off your skin balance ?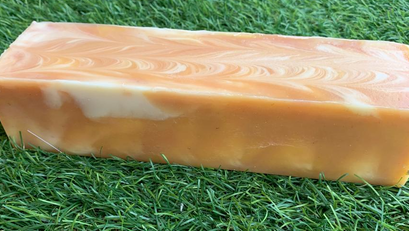 WHAT SO GREAT ? ?
The arrays of carrier oils are more precious than gold. The list goes on and your skin are hungry for these premium skin loving nutrients that your skin will speak for itself without a doubt. These are some of mine very own favorite to create many formulation that synergies that skin from the adjustment of the very percentage of the formulation make a difference and create effective result that it can achieve to suit your skin's needs & concerns. Specific the functions and tailor to your preference. like less or more lather, light, medium or deep cleansing ability, sensitive dry or oily sensitive, delaying aging with firming , acne and fairier complexion and my favorite to help with eczema skin. In which my own daughter, born with eczema skin is a very good living proof of how much it have helps her skin since birth till now. How amazingly it can subside the inflammation, rashes, irritation and gradually increase skin defense and healing of skin conditions and of scars too.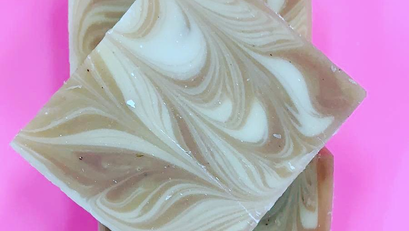 WHERE TO FIND SO MANY ? ?
From Avocado Oil, Camellia Oil, Castor Oil,, Coconut Oil Extra Virgin, Evening Primrose Oil, Rosehip Oil, Sweet Almond Oil, Apricot Kernel Oil. Neem Seed Oil, Red Palm Oil, Sesame Oil, Sunflower Oil, Rice Bran Oil, Wheatgerm Oil, Macadamia Nut Oil, Argan Oil, Hazelnut Oil, Grapeseed Oil, Golden Jojoba Oil and last but not least the very common versatile, every popular Extra Virgin Olive Oil . We love infused oils too, as the very essence of the flowers, herbs or leaf soak in and infused the oil with much more nutrients added and the delicious skin food makes a whole lot of great functions for your skincare in your cold process soap. Soap Ministry love to use Extra Virgin Olive Oil best of its grade to create infused oil with each type of flower of individually like Lavender, Chamomile, Calendula and herb like Gromwell that also produces natural colour purple hue to your soap naturally and organically too. Every skin have its own specific needs and each carrier oil and the percentage of the formulation in the recipe makes the difference. Thats why you need more wider selection to create recipe for each skin cater to your skin's needs, function, concerns and repair. Soap Ministry gives you the best and more . . . .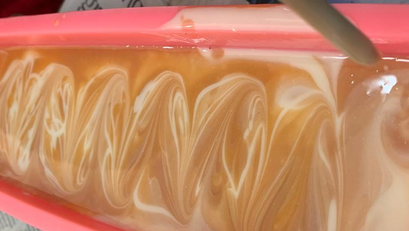 WHO ARE THEY FOR ? ?
For the very life begins with a newborn infant with the most delicate and thin skin, what is 100% pure and organically freshly handmade with more natural ingredients with nutrients will increase the immunity and protection to its best possible will craft out their skin health progress as they exposed to many damaging factor that will weaken their skin. Better still, if added their mother's breastmilk into the cold process soap formule will bring it to the next level of perfection. Toddlers, teenager, adults, elderly will have have their very own differents needs that the formulation of recipe a cold process soap can customised and personalised for their very skin concerns to boost to the skin function, increase skin cell renewal, improve skin barrier protection, repair and regenerate skin , remineralise and revitalise. Since Ancients royal kings and queen, till modern days , it is known for the best care for your skin with the purest and truly organically made with love that your skin loves to the very bits. For anyone who loves to master the skill of cold process soap making , creating for your skin or your family and even starting a new hobby or business, learning from Soap Ministry workshop is the best choice.
The Joy Of Creation Making From Scratch
Learning & Understanding : 4Ps ( Planning - Personalising - Preparing - Processing ) : 4Cs ( Calculating - Creating - Customising - Controlling ) : 4Ts ( Teachings - Tips - Techniques - Timing )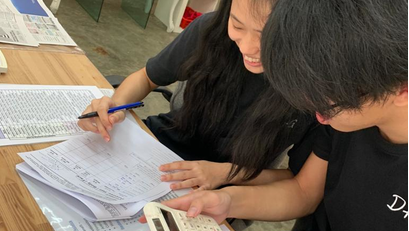 EMPOWER WITH KNOWLEDGE
- Understanding Origin Of Handmade Soap - Knowledge of Each Ingredient Function & Benefits - Maximum , Minimum & Average Functionality - Experience Ingredients Behavioral Reaction Factors - Maximise Treatment with Herbs & Essential Oils - Achieve Independant Result Oriented Formulation - Creation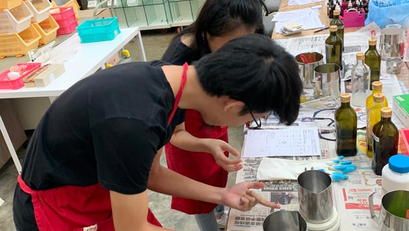 APPLICATION WITH PRECISION
Application of the knowledge enable your to plan and have the precision of result your desire to achieve in your formulation for your cold process handmade soap recipe and selection of ingredients even before making. Gaining the confidence and coordinate your process in your journey of a professional soap maker creating beautiful natural handmade cold process soap .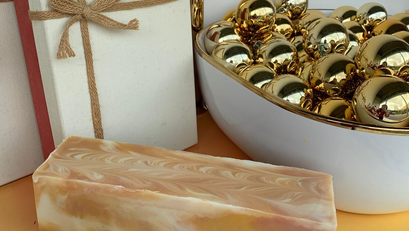 CREATE , CUSTOMISE, CONTROL WITH CALCULATION
Continuation in your soap making journey with success can only be ensure when you are able to continue to create, customised and know-how of the control with calculation and understanding the definition of your formulae can delivery. Not just relying on just guessing and estimating which limited to your creativity and functionality of your formulation.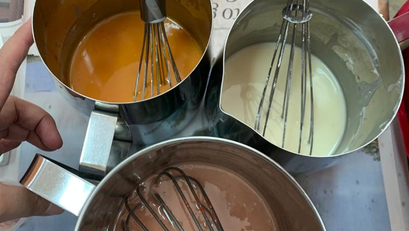 HANDS-ON WITH ONE TO ONE COACHING IS THE KEY
*Experience Counts *In Depth Knowledge Makes a Difference *Exposures are important *Specialised Skill Sets is the Standard Benchmark *Skincare Consultation & Training Backgrounds Coach *Company Branding Backgrounds Marks Their Ability *Entrepreneurs & Leader in its industry will guide well *Options and Wide Selections Ingredients .... Says its All . *Learning is a long term relationship not a one time session or workshop. *With much that a coach have acquired, the more you are able to receive through learning from and more. *The above will guide you to decide who to learn from *Their passion and willingness to share will benefit you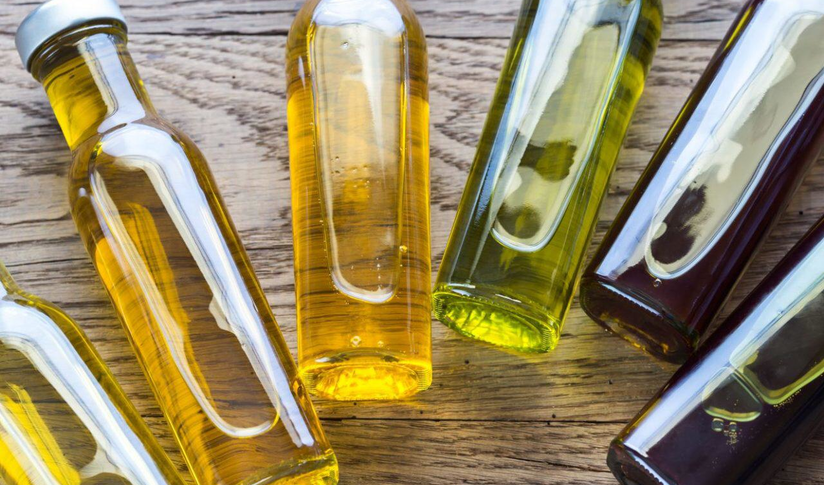 Master Skills That Empowers
Knowledge - Information - Notes - Theories - Tips - Techniques - Dos - Don't - Formulation - Recipes - 100% Hands On - Wide Selections Ingredients - Unlimited Formulae - One to One Session - Consultation SKIN CARE - BODY CARE - HAIR CARE - HOUSEHOLD USE - PET CARE - SKIN CONCERNS - SKIN CONDITIONS - SKIN PROBLEMS - DELAY AGING - BEAUTY NEEDS - ANTI HAIR LOSS AND MORE UNLIMITED ACCESS TO CONSULTATION WITH MASTER TRAINERS ACCESS TO ALL TOOLS EQUIPMENTS WIDEST SELECTIONS OF INGREDIENTS OPTIONS BEST OF ALL EVERYTHING IS INCLUSIVE WITH E-CERTIFICATE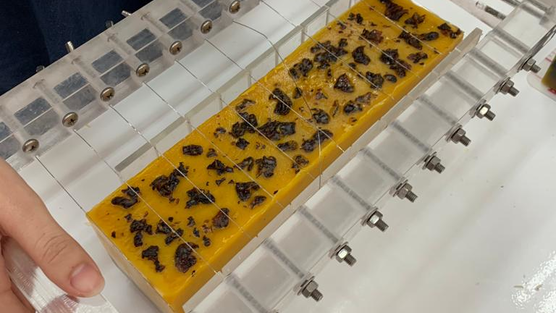 Confidence To Create
Head knowledge is basic. Watching Youtube gives you a perspective of what its all about. Nothing compare to a Hands On Workshop with an experienced soap making coach with years of experience making and teaching as a full time profession, a career and a school from a company that specialises in Handmade Soap instead of just a business to making money from it. Bottomline is are you able to confidently to create independently formulation to even sell the handmade soap that you formulate after the learning from the coach your have learnt from. It is a level that can only be achieved with the extensive knowledge and ingredients options available for the students during the workshop attended.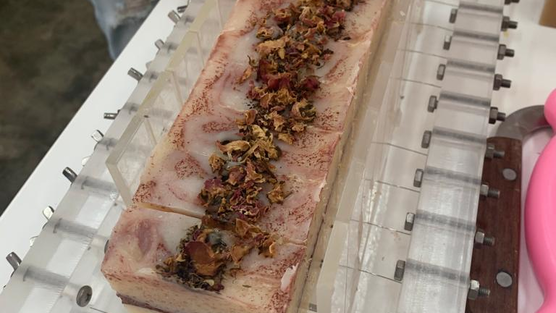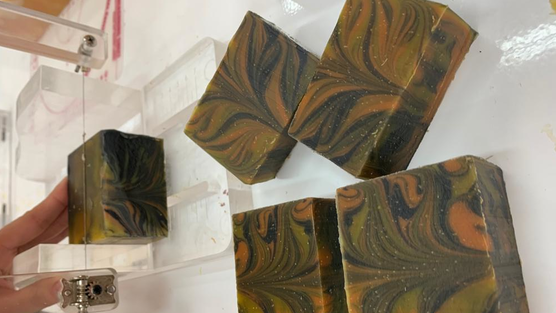 Store Address : HQ Soap Ministry For Cold Process & Natural Liquid Soap Workshop
PIONEER POINT, 5 SOON LEE STREET, #01-55, SINGAPORE 627607
Booking & Enquire : Whatsapp +65 96695953
Let us know your preferred Day, Date, Time We will create an open slot for you